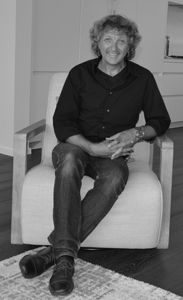 Practice Profile
Design*21, founded in 2000, is an international renowned practice that provides full design, interior design, product and furniture design services for both public and private sectors.With projects in Switzerland, the United States and Shanghai, the firm has worked internationally across a range of project scale and type.The practice is committed to providing design of high quality that responds to its environment and has a reputation for the creation of dramatic, innovative, sustainable design.
Roger Kurath was educated in Switzerland and the USA and has worked extensively in various offices in Europe before moving to Los Angeles. He won numerous national and international awards for design excellence, for his ability to achieve a fine balance between his contemporary, visionary designs and their contexts. His work is published in magazines, newspapers, books and has also been featured on the Planet Green Channel. As part of his commitment to his work he regularly lectures at different universities and design events.
Vision / NO-thing happens unless first a dream.
Inspiration / The beautiful silence of a building is associated with the ideas of relaxation, self-evidence, permanence, presence and integrity as well as warmth and sensuality.
Creation / Design is to establish emotional relationships by means of raw materials.
Embodiment / Building is the art of construction well before it gives rise to "Building Art".